March 1 International Future Day
Futurists around the world organized a variety of discussions and events to commemorate World Future Day on March 1. Among the highlights:
U.S.-based The Millennium Project organized a 24-hour hang-out on Google, beginning at noon in Aukland and ending at noon in Honolulu, allowing people in all time zones to participate in the conversations.
In Turkey, futurists assembling for the annual Future Day conference at Yeditepe University focused on the future of the future. Among the speakers were Alphan Manas, Ufuk Tarhan, and Murat Şahin of the Turkish Futurists Association and keynote presenter Sarah DaVanzo, L'Oreal's head of Quantum Foresight for Innovation, representing the World Future Society as a global delegate.
In Australia, speakers brought science, security, and politics into their futures discussions, with presentations by security consultant Pierre Texier of Shadline; microbiologist Andrea Leong, who is a Science Party candidate to represent Kingsford Smith, NSW; and Peter Xing, co-founder of the Transhumanist Party Australia.
Claire Nelson, founder of The Futures Forum and member of the Institute of Caribbean Studies, hosted a Future Sense Now video podcast on the Futures of Women, featuring Freija van Djuine, director of Future Motions. Watch the interview on Vimeo.
Nelson also contributed to the Association of Professional Futurists' World Future Day poetry slam, which invited reflections on the year 2040: "remembering the 2020s, what's come and gone, gained and lost?" A few tweets:
"Here now we stand at the crossroads again looking back at the demons we have awakened in our thirst for power." —Claire Nelson, @SagientFuturist

"joy of beautiful virtual cities sparks
in connection
drunken of challenges solved we will enter
an era of community" —Cornelia Daheim, @CorneliaDaheim

"my amygdala was hijacked
by a balzac of bot crack
yet after all that
i still-ly sat
quietly in a hazmat grass flat" —Jake Dunagan, @dunagan23
Announcement: High School Design Competition
U.S.-based high school students are invited to participate in Teach The Future's "Imagine Future Ed" online design competition, running now until March 27. Kids ages 13 to 18 will develop valuable skills while completing one or more of the activities. Co-sponsor KnowledgeWorks is a foundation that partners with school districts to drive the growth of personalized learning and provide national thought leadership around the future of learning. Learn more and sign up at Imagine Future Ed.
Futurist Books, New and Noted
Chasing Shadows: Visions of Our Coming Transparent World (Tor Books) edited by scientist and science-fiction novelist David Brin and literature professor Stephen W. Potts is a collection of science-fiction short stories and essays questioning whether we are already living in the age of Orwell's Big Brother or are entering an age of ubiquitous and more insidious Little Brothers.
Futures Based Change Leadership: A Formula for Sustained Change Capacity (Rowman and Littlefield) by education futurist Richard F. Bernato illustrates how the principles and tools of futuring can address the multiple and complex issues plaguing education systems. The book "is primarily aimed at school systems and their obligation to create preferred futures," he writes.
Heart of the Machine: Our Future in a World of Artificial Emotional Intelligence (Arcade Publishing) by technology futures consultant Richard Yonck posits that emotion is a key factor in human evolution—it's not only our first communication system, but also a tool for organizing incoming information, aiding our ability to make decisions. By using the futurist's most valuable communications tool—the scenario, or story—to introduce his chapters, Yonck see-saws between anecdotes from research in affective computing and AI/robotics to speculative scenarios, all with the even hand of a skilled storyteller.
Homo Deus: A Brief History of Tomorrow (Harper Collins) by best-selling author Yuval Noah Harari (Sapiens) questions what challenges humanity might tackle in the future, having conquered famine, plagues, and war (more people commit suicide than are killed by soldiers, terrorists and criminals put together, Harari observes).
Stealth Altruism: Forbidden Care as Jewish Resistance in the Holocaust (Transaction Publications) by sociologist Arthur B. Shostak showcases long-secret high-risk acts of humanity by "carers" in concentration camps. "This book can help forecasters uncover and come to terms with their assumptions about the behavior of people in extremis, people under pressure to accept dehumanization as price of life," Shostak says. "Likewise, it can help forecasters boost their hope that at least some human beings will rise to the occasion and make an effort to help less fortunate others despite fierce State opposition to such altruistic efforts."
Upcoming Meeting: Asia-Pacific Futurists Network
The Third Asia–Pacific Futurists Network will meet at the National Information Society Agency in Seoul, Korea, April 20-21. The theme is Creating New Stories and Alternative Futures for Asia: Beyond the Factory and the Rule of Big Men.
The meeting's partnering organizations are the Science and Technology Policy Institute, the Asia Pacific Futurists Network, the Korea Association for Futures Studies, the National Information Society Agency, the Seoul Institute, and the Graduate Institute of Futures Studies,Tamkang University, Taiwan. Inquiries may be directed to the Coordinating Committee at spark@stepi.re.kr.
Special Report: It's a Bird, It's a Plane, It's a Flying Car
By Randall Mayes
As summer approaches, many of us will spend time at the pool or on a balcony or deck imbibing. Typically when imbibers believe they see a flying car, it means you cut them off and alert a designated driver. This summer even teetotalers may see flying cars as roughly a dozen companies are in various stages of launching prototypes of air taxis in a variety of models.
The Chinese company Ehang is supplying the United Arab Emirates with autonomous taxis that are expected to be operational in Dubai this summer. These taxis are basically drones that carry passengers. The Ehang 184 can travel 62 mph for two hours and has a two-hour charge time on its electric motor.
PAL-V, a Dutch company, is currently taking orders for the Liberty, which will start at $399,000 and is scheduled for delivery by the end of 2018. It can travel 100 mph on the ground and 112 mph in the air. According to a company spokesperson, it can "fly over mountains, rivers, lakes and traffic jams and drive on." So customers can "play more, get more things done and enjoy the ride at the same time." Driver/pilots will need a license obtained after 30 to 40 hours of training.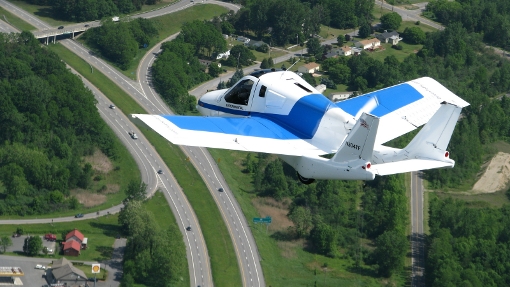 Terrafugia, an MIT spin off, is developing the piloted, folding-wing, two-seat Transition, which will run on premium unleaded gasoline and fit in a standard single-car garage. In the air, it will have a range of 400 miles and speeds up to 100 mph. On the ground, it can drive at normal highway speeds. The Federal Aviation Administration has permitted Terrafugia to run tests on the Transition in U.S. air space. At $279,000, it would cater to wealthy clients with a pilot's license or those who can afford to hire a pilot. Terrafugia is also developing the autonomous flight TF-X to compete in the air taxi market.
In Silicon Valley, Google's Larry Page has funded two companies, Zee.Aero and Kitty Hawk, which can build on their autonomous car division's research. A3, the California division of Airbus, launched Project Vahana, which will test flights of prototype commercial air taxis later this year.
Why Flying Cars?
Perhaps the most surprising fact about flying cars is that Tesla and SpaceX founder Elon Musk is not on board. "If somebody doesn't maintain their flying car, it could drop a hubcap and guillotine you," he says. However, most entrepreneurs are not concerned about killer hubcaps and instead are focused on the economic and environmental benefits of air taxis.
Even with billions of dollars spent on infrastructure—concrete bridges and roads—traffic congestion costs the U.S. economy over $120 billion annually and Americans spend over 8 billion hours a year stuck in traffic, according to the transportation research firm Inrix.
Transportation is also the single largest source of greenhouse gas emissions in the United States, accounting for 26 percent of total emissions. Fully electric air taxis generate zero in-flight carbon emissions. Despite these advantages, Musk believes tubes and tunnels are the future of transport. He has built a large underground tunnel in the SpaceX parking lot in Los Angeles to accommodate cars or the Hyperloop.
In contrast, Uber's business model provides a convenience to busy passengers through a network of commercial on-demand aircraft and landing spots distributed throughout cities. For example, rather than an hour to drive from San Jose, California, to San Francisco, or two hours during rush hour, Uber projects that the same trip would take 15 minutes in an air taxi.
Their travel service is not only for the rich. Uber estimates that the trip would initially cost around $129, fall to $43 within a few years, and as business picks up cost approximately $20. Currently, a cab fare for the same route is over $100.
The Challenges
In the race to develop inexpensive, sustainable, and safe flying robotic cars, entrepreneurs still face technical and infrastructure challenges and regulatory uncertainty.
Technical challenges. Currently, a major concern for autonomous air taxis is safety. "The main challenge is creating a vehicle network such that they can communicate with each other and with traffic control centers along with sense-and-avoid technology so you don't have taxis running into each other or other aircraft," according to Alex Stimpson, an autonomous vehicle researcher at Duke University.
Automobile accidents result in 1.3 million fatalities per year globally. Self-driving cars have the potential to reduce these fatalities and so will autonomous air taxis if software and sensors can effectively manage the uncertainty—numerous unknown situations—during takeoff, mid-flight, and landing.
Some air taxis will use vertical takeoff and landing (VTOL) technology to navigate city landscapes. This involves using rotors to optimize hover efficiency similar to helicopters. Airplanes use wings and propellers for efficient cruising, and since VTOLs spend more time in cruise mode, this will create trade-offs in design.
Infrastructure challenges. Researchers have made substantial progress developing better battery technologies, low-cost flight-control systems, and cheaper manufacturing processes with drone technology.
Similar to electric cars, charging stations could be located at vertiports—air taxi parking and landing facilities. The travel speed advantage of aerial transport will also require efficient access to these vertiports. With safe and adequate storage space, pilots could use battery swapping stations.
Regulatory issues. Air taxis are an ideal weapon for terrorists. "Hypothetically, if there aren't appropriate security measures, you could order a taxi and, as your luggage, transport something dangerous," according to Stimpson. "Additionally, as levels of autonomy increase, there is the danger of hacking a vehicle to change its course or use it as a projectile directly. Since these will be larger vehicles than drones, the damage potential is even greater."
Stimpson further notes that for approving air taxis, "the Federal Aviation Administration looks at it from a risk perspective, and the riskier and more novel the designs, the more proof that they will require from the companies before they'll approve it. Regulations are going to be a moving target for the near future, but as they stand right now would be difficult for non-piloted versions of aerial taxis to be approved."
Assuming the Dubai experiment doesn't create an incident that sets back the technology, running several routes will develop a proof of concept. Either way, we will see a case study for what does and does not work.
Randall Mayes is a technology analyst and author of Revolutions: Paving the Way for the Bioeconomy (Logos Press, 2012). He may be contacted at randy.mayes@duke.edu.
Images: Terrafugia, www.terrafugia.com.
Sources
"Dubai hopes to launch self-flying drone taxi service this summer" by Erin Marquis, Autoblog (February 14, 2017).
"Fast-Forwarding to a Future of On-Demand Urban Air Transportation," Uber Elevate (October 27, 2016).
"Elon Musk Is Officially Out on Flying Cars," Science Alert (February 17, 2017).
"Why Google co-founder Larry Page is pouring millions into flying cars" by Timothy B. Lee, Vox (December 30, 2016).
"Google co-founder's reported 'flying car' spotted hovering in Hollister" by Ethan Baron, Monterey Herald (October 23, 2016).
Terrafugia, Terrafugia Transition.
"Terrafugia's Flying Car Model Has Been Approved for Tests in US Airspace," Science Alert (December 15, 2015).